The most difficult step when it comes to working out is the first one. You only know your goal but you do not know how to get there. It is not as easy as readily lifting your dumbell, running for a mile, or doing sit-ups. You have to know how to start right. Here are easy steps on how to get you started with working out.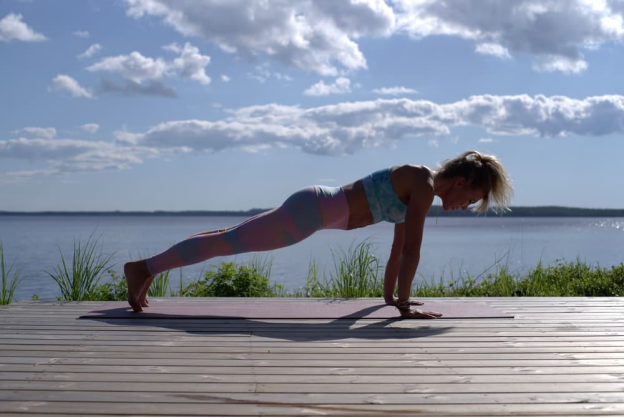 Steps on How to Start Working Out
Be specific with your goal.
You know what your basic goal is - to have a slimmer or toned body. But, chances are, you are not specific with your goals. You have to understand your targets to be able to realize milestones in your workout life.
What to do: First, you need to understand your current stats. Measure the individual parts of your body in order to take note of the changes that will happen as you work out. Take a tape measure and write the size of your arms, chest, waist, hips, neck, and legs.
Then, you should write specific goals. How slim do you want to be? How much muscle do you want to build on your arm, neck, legs, and chest? How many reps do you aim to do? What far do you want to go in terms of running? List your goals and try to achieve them through consistent exercise.
Prepare your essential gear.
One way to motivate yourself with working out is by buying your gear. Shopping for gear is great! It creates excitement for you before you work out. But be sure not to go overboard with your gear. Buy only the essentials for the exercises that you will do.
What to do: This is dependent on the type of workout that you will do. If you want to go to the gym, you should get a good pair of training shoes, comfortable apparel, a water bottle, and a towel. If you want to run, you should get a pair of sneakers that can withstand the wear and tear of rough roads.
Find the time that you are comfortable with.
Most people that you see working out do it in the mornings. There is nothing wrong with that. But you do not have to work out at the same time. You can schedule your workouts anytime you like. You can find gyms near you that are open 24 hours a day.
What to do: If you like to work out in the morning, find a good place to run without any interruption. If workouts in the evening make you more relaxed and focused, you should look for a gym that is open at your preferred time.
Schedule different workouts.
Just like any other activity, you can get bored doing the same thing over and over. You should schedule various workouts during the week. You can also switch it up a bit by going on mountain hikes instead of the usual runs.
What to do: Look for alternative activities that can still exercise your priority muscle parts for the day. For leg workouts, you can run in the park, go up a building, or trek in the woods. Alternative gym workouts are also available.
Do not do too much.
Do not do too excessive exercise when you start. Pace yourself and do not let yourself be burned out with too much exercise. Doing too much can also cause you to lose muscles and gain fat.
What to do: Look for routines that are for beginners. Do not get bored with a small dumbell or a few miles of running. They are all part of the process of building muscles and getting healthy.
Conclusion
The key to having a fit and healthy body is the decision to start right now. Prolonging it will cost you days or even months of exercise. Pick up your dumbell, do a morning jog, lift that kettlebell, jump on your skipping rope or plank for a minute or two. Start early and do it right. And be consistent to achieve the body that you aim for.